Contact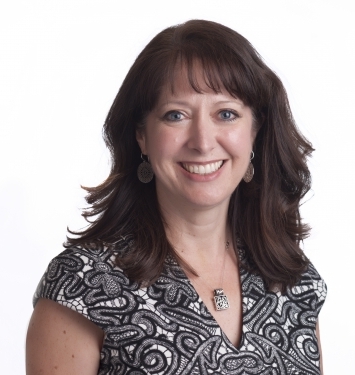 Hannah K.V. Cassidy
Nashville, TN Office
Hannah K. V. Cassidy is the Managing Member of Reno & Cavanaugh.  Hannah's practice focuses on real estate development, with particular emphasis on projects combining private financing with various state and federal funding sources, such as tax credits, bonds, tax-increment financing, AHP loans, federally-insured loans, and grants.  She counsels owners, lenders, and investors through all phases of real estate development, including land acquisition, financing, construction, leasing, and disposition.  Hannah has structured developments to incorporate shared equity principles that foster long-term affordability and preservation of the public investment in affordable housing developments.  Her experience spans the full range of commercial, residential and mixed-use projects with retail, office, market rate housing, and affordable housing components.
Hannah has been listed in The Best Lawyers in America ® for Real Estate Law from 2010 to 2018.  
Selected Recent Transactions
Has closed hundreds of real estate development transactions combining private financing with various state and federal funding sources
Served as lead real estate counsel to a publicly-traded company in its nationwide acquisition and development of real property
Represented a consortium of nonprofits in its application, structuring, and implementation of $30 million in Competitive Neighborhood Stabilization Program 2 funds to stabilize neighborhoods in 17 census tracts through acquisition, inhabitation and redevelopment of foreclosed, abandoned, and vacant properties.
Served as lead counsel in the structuring of a Tennessee pilot program and preparation of form documents to enable nonprofit organizations to use the federal Section 8 to Homeownership program
Speaking Engagements
Panelist, Overview of Potential for Inclusionary Zoning in Tennessee, Tennessee Housing Development Agency Governor's Housing Conference, Fall 2015.
Speaker, Low-Income Housing Tax Credits: Program Principles & Moving Parts, First American Title Insurance Company 2012 Commercial Seminar, Spring 2012.
Speaker, Gap Financing in 2011, National Housing and Rehabilitation Association 2011 Annual Meeting, February 2011
Speaker, Successful Strategies for Winning NSP Round-II Funding, National Association of Housing and Redevelopment Officials, May 2009
Speaker, Securing Affordable Home Ownership after the Foreclosure Debacle: How and Why the Shared Equity, Urban Affairs Association, March 2009
Speaker, Shared Equity, Governor's Housing Summit, December 2008 
Prior Work Experience
Before becoming an attorney, Hannah worked for Howell Associates, a real estate consulting firm in Washington, DC. There, she performed market and financial feasibility studies for market rate and affordable housing developments and assisted developers with applications to provide affordable housing to the elderly through HUD's Section 202 program.
Awards, Community and Professional Activities
Member, American Bar Association, Tennessee Bar Association, and Nashville Bar Association
Member, American Bar Association Forum on Affordable Housing and Community Development
Magna cum laude, Phi Beta Kappa, Harvard University
John W. Wade Scholar, Vanderbilt University School of Law
Bennett Douglas Bell Memorial Prize, Vanderbilt University School of Law
Order of the Coif, Vanderbilt University School of Law
Senior Notes Editor, Vanderbilt Law Review
Past President of the Board of Trustees, St. Mary Villa
Past Board Member, Exchange Club of Nashville
Past Board Member, Commercial Real Estate Women (CREW)
Past Board Member, Woodbine Community Organization
Education
Vanderbilt University Law School, J.D.
Senior Notes Editor, Vanderbilt Law Review
Harvard University, B.A.
Bar Admission
Hometown
University Park, IL