Contact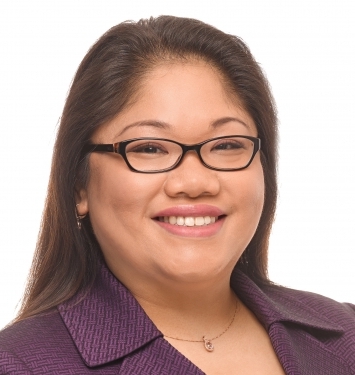 Iyen A. Acosta
Washington, DC Office
Iyen A. Acosta is an associate with the Washington, D.C. office of Reno & Cavanaugh.  Iyen works on affordable housing mixed-finance transactions.  She is also a part of the firm's litigation/dispute resolution practice area and represents housing authorities, development entities, as well as statewide and local organizations in complex federal and state litigation.
Selected Recent Transactions
Assisted in closing a mixed finance deal in St. Louis, Missouri, that involved 77 units and over $16 million in financing. 
Assisted in the representation of a housing authority to close a 40-unit development in Massachusetts involving Neighborhood Trust funds, HOPE VI, Low Income Housing Tax Credits, and Affordable Housing Trust funds.
Assisted in the simultaneous closing of two phases of a development in New Orleans, Louisiana, that combined involved over 200 units and over $65 million in financing.
Assisted in closing the first mixed finance transaction in Texas, a 188 unit multifamily development and involved Capital Funds, OFFP Funds, Low Income Housing Tax Credits, and HOME Funds.
Selected Recent Litigation Matters
Currently assisting in the concurrent representation of a client in an APA case in federal district court and in various related administrative cases in USDA's National Appeals Division regarding USDA's Section 515 program. 
Currently assisting in the representation of a housing authority in a Contract Disputes Act claim against HUD arising from HUD's 2011 rescission of previously awarded PBCA Section 8 contracts in New York, New Jersey, and Maryland.
Currently assisting a housing authority and property management clients regarding the administrative process for reasonable accommodation requests and fair housing complaints.
 Assisted with the representation of a housing authority in federal district court seeking an order requiring HUD to allow use of capital funds to support police services.  The case was settled.
 Assisted with the representation of a housing authority opposing a motion for attorney's fees.  The parties settled the motion for a fraction of the $128,000 requested by opposing counsel. 
Assisted with the representation of a statewide housing advocacy organization in an amicus curiae appearance in New Jersey Appellate Division court. The case challenged taxation of housing authority-owned property by the city. The housing authority lost on summary judgment motions at trial and appealed. The amicus appearance was instrumental in securing a remand of the case for a trial on the merits.  The case was settled.  Currently representing the housing authority during implementation of the settlement agreement. 
Assisted with the representation of a statewide affordable housing and community development professionals' organization and seven member housing authorities in an amicus curiae appearance on behalf of the appellee housing authority in lead-based paint liability litigation. The case resulted in a favorable decision for the appellee housing authority in the Maryland Court of Appeals.
Assisted with the preparation of litigation analysis and opinion to a national non-profit organization regarding a challenge to HUD policies in several significant issue areas as well as litigation analysis of pending litigation with possible effects on the organization and its members.
Major Prior Work Experience
Reno & Cavanaugh, Paralegal – Assist associates and partners on HOPE VI and mixed-finance transactions, as well as matters dealing with nonprofits and affordable housing generally.  Assist in representation of housing authorities and development entities in complex federal and state litigation.  Oversee the conflicts and contracts database for R&C.
Columbus Community Legal Services, Advocacy for the Elderly, Student Attorney – Represent low-income residents of the District of Columbia on various matters, including drafting wills and powers of attorney, resolving insurance claims, and settling unemployment benefits claims.
Reno & Cavanaugh, Senior Legal Assistant – Oversee client contract processing system by drafting client contracts, amendments and addenda, maintaining contract files and assisting in client contract reviews.  Support attorneys and paralegals by assisting with evidentiary submissions to the Department of Housing and Urban Development, assisting with deal closings with various housing authorities, developers and housing finance agencies and processing daily administrative tasks.  Develop standard policies and procedures to improve firm-wide efficiency and productivity, including Standard Contract Processing Guidelines and Conflicts Check Policy
Department of Transportation Services, University of Maryland, Student Staff Human Resources Manager – Supervised Human Resources Assistants in the recruitment and selection process for all student positions within the Department of Transportation Services by developing large-scale, week-long recruitment initiatives directed towards the student community, maintaining personnel files for over 120 students, and representing the department at community fairs and University functions.  Expanded the manager position by increasing oversight of student Human Resources functions and evaluating departmental policies and procedures to ensure confidentiality, equity, and exemplary internal and external customer service.
Undergraduate Student Legal Aid Office, University of Maryland, Student Defender – Advised students accused of violating the Code of Academic Integrity, Code of Student Conduct, or Resident Life Rights and Responsibilities.  Provided representation for students at over twenty campus judicial board hearings and disciplinary conferences.
Speaking Engagements
The State of Housing Initiatives Under the New Trump Administration PART 2- HOTMA, MTW, Section 8, Immigration, and More! – Housing and Development Law Institute 2017 Spring Legal Conference, Washington, DC, May 11, 2017
How Recent HUD Guidance on Criminal Records & Histories Affect Your Admissions, Terminations, and Grievance Decisions – Challenges and Best Practices (Moderator) – Housing and Development Law Institute 2017 Spring Legal Conference, Washington, DC, May 12, 2017
Education
Catholic University Columbus School of Law, J.D., cum laude
Editor, Catholic Law Review
University of Maryland, B.A. in Government and Politics, cum laude
Bar Admission
Hometown
Fort Washington, MD