Contact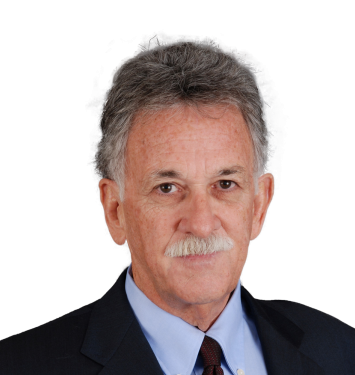 Jim Massey
In Memoriam
He was a man of many trades. A teacher to those willing and eager to soak up his knowledge, not just about the law, but about life. Right and wrong. A lover of all things covered in butter or chocolate or infused with garlic. A friend — the kind that you stumble upon but a few times in life. A sailor of the seas. Graceful, much too smart for his own good, and stubborn as hell. Of all the things he was, he was a son, a brother, a husband, a father and a grandfather. He had many successes in his lifetime but he was most proud to be these things. He had magic in his voice; the ability to tell stories that captivated entire rooms, filled with roaring belly giggles and tears of laughter. It was a true gift.
He spent the greater part of his life fighting for people who could not fight for themselves. He had the kind of love and passion that cannot be taught; it is rooted at the heart of one's being. He was a fighter. Man did he fight. For justice, hope, peace and his life: with everything in him until the day he gained his wings. "A beacon of light," as Willie Nelson wrote. In the grand scheme of it all Jim lived a life most people dream of.
He found his soulmate. They raised two wonderful sons, sold unnecessary things and were able to sail the world together for many years. He had a very successful career, and he was able to watch his grandchildren grow up. As he always said, "I've got it made." He truly believed he was the luckiest man alive.
Jim was born in Portland, graduated with a degree in economics from Stanford University and a law degree from the University of Oregon. He received a Reginald Heber Smith Community Lawyer Fellowship, which trained young lawyers to go out into the world to fight for justice for the underprivileged. With that training Jim went on to serve as lead counsel in over 50 federal court cases in 18 states and the District of Columbia. He appeared in the U.S. Court of Appeals for the Sixth, Eighth, Ninth and Tenth Circuits and the U.S. Supreme Court. In response to the farm credit crisis of the 1980s, Jim joined forces with three other attorneys and filed a class action lawsuit on behalf of 230,000 farmers. The federal judge in the case issued an injunction stopping the foreclosures of 160,000 farms. With financial help from Willie Nelson and Farm Aid, Jim founded Farmers Legal Action Group (FLAG), a national nonprofit law firm with a single mission: help family farmers stay on their land. FLAG is in its 32nd year.
Jim moved to Sisters in 1988 and opened a law office. In 1999 Jim took a hiatus from the legal profession, and he and his wife, Leslee, took to the sea. Upon their return in 2012 Jim joined Reno & Cavanaugh, a Washington, D.C. law firm.
Jim is predeceased by his parents, James and Eileen Massey, of Eugene. He is survived by his wife and partner in adventure of 43 years, Leslee Bangs; two fantastic sons and their wives, Chris and Jenny Bangs, of Salem, and Shane and Penni Bangs, of Lake Oswego; sisters Carroll Lee Massey and Mary Massey, both of Eugene; six cherished grandchildren, Logan Beach, Emma Bangs, Erin Bangs, Ryan Bangs, Brisa Bangs and Jake Bangs; two great grandchildren; and many nieces and nephews. A private service will be held August 13 on Morton Island, Rainy Lake, Ontario. Donations may be made to the American Cancer Society.
April 1947 — April 2017